Sewer Repair Redmond WA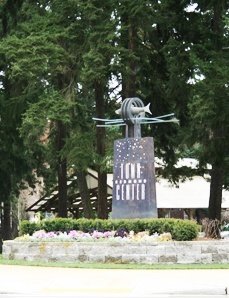 Although the number of your plumber may not be at the top of your speed dial list, making sure you have a dependable and professional plumber that knows your home situation and is available day or night should be a priority for any homeowner. Fischer Sewer has been working in the Redmond, WA area for over thirty years, providing clients throughout the Seattle area with top-quality plumbing services that cannot be beaten in terms of efficiency, durability, and price. Whether you would like maintenance check on an otherwise functioning system or have an acute emergency that needs immediate attention, Fischer Sewer is there for you.
If your home is in an area of Redmond that was developed more than a few decades ago, your property's sewer system may be in need of some basic cleaning and restoration. This is because the minerals in your water combined with any debris that found their way into your piping build up over time, slowly obstructing your pipes in a subtle way you may not have even realized. Depending on the soil properties of your land, pipe corrosion and plant life could have also weakened your piping so that there are leakages or other problems in functionality. Fischer Sewer can help you quickly locate and diagnose whatever problem may be affecting your pipes, guaranteeing that we will disturb your land in the process as little as possible. At Fischer Sewer, we understand how important it is to our clients that we do our job as quickly and painlessly as possible.
Emergency Sewer & Drain Cleaning
Accidents do happen. Sometimes, toys or other materials can get thrown down drains, new construction punctures an underground pipe, or temperatures may drop so low that your pipes cannot handle it and begin to crack or burst. Fischer Sewer has several different options for sewer repair in Redmond, WA, including shared-side sewer repairs, trenchless sewer repairs, and sewer video inspection. For tricky drain cleaning in Redmond, WA, we offer an array of cleaning and rooting options to assure that we can provide you with the exact type of service that works best for your property. As experts in our field, there is no problem Fischer Sewer cannot work with you to tackle.
Still not sure if Fischer Sewer is the right company for you? Check out a few of our customer testimonials from your friends and acquaintances in Redmond, WA. Give us a call or send an email – we would be happy to provide you with a hassle-free estimate and appraisal for your plumbing concerns. Make sure you have a plumbing company that you can trust by working with Fischer Sewer in Redmond, WA.