Sewer Repair Services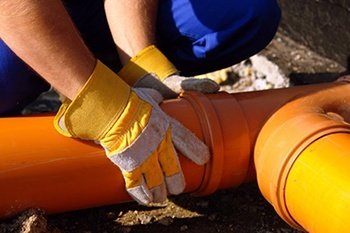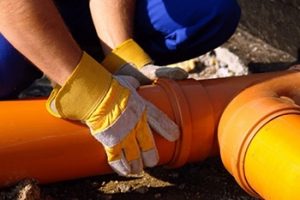 While any plumbing problem is bound to cause some stress, issues with your sewer system are often some of the worst. Buried deep underground, many sewer lines are linked to one another in a maze of connections that is difficult to trace let alone identify a potential problem.
Even more, when a sewer line is malfunctioning none of the drains in your home or that of your neighbors may function, leaving you and your neighbors out in the cold. Fischer Sewer has been helping property owners in the greater Seattle area deal with sewer problems for the last thirty-five years.
Because we know how significantly sewer problems can impact the lives of you and your family, we provide plumbing services and consultations twenty-four hour, seven days a week. We can help you resolve almost any type of plumbing or sewer issue in a timely and affordable manner to get you and your family back to worrying about more important matters.
How to Tell if Your Sewer Has a Problem
Sewer problems can manifest themselves in several ways. If all of the drains in your home are are backed up or draining slowly, there is a good chance you have an issue with your sewer system. If only one of your drains is acting strangely, it is probably a clog or a leak in a pipe linked only to that drain and not to the entire sewer system.
You can also tell you may have a sewer problem if you notice any wet patches in your yard. Puddles like these are probably from a leaky or otherwise malfunctioning sewer pipe and should be dealt with promptly to avoid contamination or damage to surrounding property. Another way that you can be tipped off to a sewer issue is the emission of foul odors either from drains or the lawn.
This means there maybe a problem with the air system or the piping system. If you are facing other problems and are unsure if it is an issue with your sewer pipes or with piping closer to your home, one of the experts from Fischer Sewer will be able to help you identify where exactly is the source of the problem.
Solutions to a Variety of Plumbing Problems
Fischer Sewer is happy to provide a wide range of plumbing services to our clients so that your needs are always met. Making sure our clients are satisfied means guaranteeing a variety of plumbing options at different price points and with varying levels of convenience, efficiency, and durability. Your plumber is guaranteed to work closely with you to design the best plumbing solution for you, adhering to all your logistical and financial needs.
Check out a few of our plumbing maintenance, repair, and replacement services:
Emergency Services: Round the clock repair and replacement services.
Video Camera Sewer Inspection: Locate your sewer lines with a fiber optic camera.
Water and Sewer Line Repair and Replacement: All your installation and repair needs.
Sewer Systems Testing: Analysis of the current state and efficiency rating of your sewer system.
Trenchless Pipe Repair and Replacement: Repair or replace your points without removing the old one.
Pneumatic Pipe Bursting: All-in-one pipe removal and replacement.
Pipe Relining: An affordable trenchless repair option for damaged pipes.
Drainage Line Cleaning: Clean out pipes and vaults to increase functionality and longevity.
Sewer Maintenance, Repair, and Replacement Experts
The experts at Fischer Sewer have worked with almost every type of sewer system and piping that can be found in the Seattle area, meaning that our workers are already familiar with your individual type of sewer system and thus can easily navigate their way around it. This makes a repair or replacement even easier and faster. When combined with our extensive knowledge of new and innovative plumbing techniques like trenchless pipe repair and relining, our plumbers are some of the most qualified plumbing professionals around.
Still not convinced that Fischer Sewer will have the right plumbing solution for you? Check out our customer testimonials for an idea of how we have helped your neighbors, friends, and loved ones. We are available to answer your plumbing questions any twenty-four hours a day, seven days a week.