Drain Repair Services in Seattle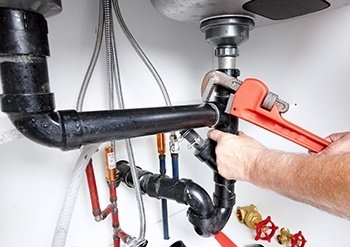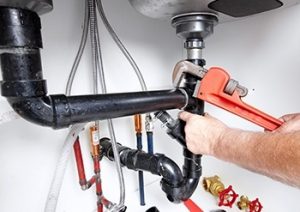 No matter how recently your home or office building was built, it will eventually face some sort of water system or plumbing issues. Old homes often come up against their own special set of problems related to old piping, badly recorded piping maps, corrosion, and a number of other issues that accumulate over time.
Owners of newly built homes shouldn't have to worry about most of these issues, but problems with installation, proper usage, and the environment can always sneak up on you.
Fischer Sewer has been helping families and business owners maintain, repair, and replace their drain and water systems for over thirty-five years. No matter what type of water system you have, we can help you keep it functioning properly so that you family is never without water or waste removal services.
What causes problems in your water and drainage systems?
Drainage and water system problems can occur for a number of different reasons. Older systems should be examined to make sure there are no hidden issues limiting functionality and cleaned for optimal upkeep. These older systems may be draining more slowly due to buildups of debris or minerals without your knowledge. If you notice anything strange on your property, like a leak, strange odor, or difference in water pressure or temperature, you might have a problem.
Water systems can come up against a number of issues as well, many of which originate in your heating or draining systems. Fischer Sewer can help you maintaing or repair a malfunctioning water heating system, no matter the type, to ensure that your family is wasting no energy or money to heat water that goes unused. Our experts can help you drain and clean your tank-type water heater to re-establish a steady flow of hot water to all of your water sources, or discuss newer and potentially more efficient water heating options.
We are able to provide services for tank-type water systems, tankless water systems, solar-powered systems, and many others. With our help, you can use less water while more efficiently heating the water you do use through any of a number of more efficient heating techniques that have become popular in recent years.
What types of solutions are available from Fischer Sewer for drainage problems?
Once you notice an issue in your drainage system, give us a call to come by and evaluate the situation. The solution to your individual drainage problem will be dependent on the circumstances. We can also provide a number of non-invasive options for clearing out clogged pipes that are hard to reach.
Don't get blocked up because your over-the-counter unclogging chemical didn't quite do the trick to unblock your children's toys which might have been thrown in the toilet or the sand that might have been accidentally dropped in the garbage disposal. Even if your problem is difficult to identify, we can insert a fiberoptic camera into the malfunctioning drain to find the issue and potentially remove the blockage.
If there is a leak or other issue that calls for a repair or even a replacement, there are different ways to meet your needs. We can provide rooting services when tree roots have punctured your pipes, trenchless sewer lining, and replacement when the problem is too complicated to interact with directly, and a number of other innovative solutions to provide you with the plumbing services you need at prices you can afford. We will work with you to make sure we solve your plumbing problems in the most convenient and economic way for you.
Properly functioning water and drainage systems are an essential part of any home or business. Let Fischer Sewer help you maintain, repair, or replace any element of your water and drainage systems to keep things running as you want – smoothly. Our decades of experience in the Seattle area have given us the expertise in the types of water and drainage problems that our communities face thanks to our unique climate and infrastructure trends.