Trenchless Pipe Relining: Restore Your Pipes Economically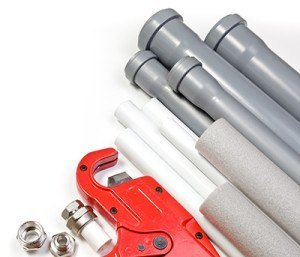 Much of modern technology is geared towards making life as easy as possible for everyone. In the water systems management industry, taking advantage of new technologies provides clients with more solutions at lower prices than ever before.
Fischer Sewer can help you maintain, repair, and replace almost any aspect of your water or waste removal systems.
We have been working in the Seattle area for over thirty-five years, using the latest in water system technologies to help our clients have the greatest number of efficient and affordable plumbing solutions possible.
In fact, we were some of the first plumbers around to use trenchless pipe relining tools, allowing for us to repair hard to reach tubing with little to know collateral damage.
Whether you have noticed a change in water pressure, temperature, or quality, we will work closely with you to identify the source of the problem and the best solution to meet your needs.
The Benefits of Advanced Plumbing Technologies
The experts at Fischer Sewer like to stay at the forefront of our industry, happy to try out new technology if there is a chance it can help our clients. In the past, solving a plumbing mystery could be extremely complicated. It could take a great deal of digging to find the problematic pipe, even requiring floor or wallboards to be ripped out in search of the source of the problem.
Often times, pipes couldn't be repaired in hard to reach places, so an entirely new system would need to be installed. Today, we have innovative ways to locate pipe problems and efficient and affordable options for repair and replacement that are conveniently fast, cause little collateral impact, and cost and affordable amount.
Fast Response
Even if your plumbing issue isn't spouting water all over your home, it is still undoubtedly stressing you and your family. We will respond to your call immediately, twenty-four hours a day and seven days a week. We will work closely with you to make sure we find a solution that can quickly resolve your problem at least temporarily, until a more permanent solution can be planned.
One of the forms of advanced technology that we often use is to reline pipes without actually having to remove the pipe. We insert a resin covered tube into the pipe, slowing inflating it until the resin coats the inside of the pipe. After letting the resin sit for a few days, you will basically have a brand new pipe inside your old one.
Low Impact
Plumbing emergencies used to be dreaded by most people because of the inevitable costs they would incur. Replacing pipes, locating difficult to reach problems, or unblocking pipes can sometimes cause a great deal of collateral damage when fixed using traditional methods. Newer tools can cut collateral damage down to practically zero.
Our fiber optic cable cameras help us locate hidden problems through GPS, while our trenchless repair and relining services allow you to repair most types of problems without removing a single pipe.
Affordability
Not only can tools like this solve your problem quickly and without causing a great deal of damage, they also cost less then other options. Repairing an element of the water system that you are sure is causing the problem through a trenchless relining will cost much less money than digging up the problem and replacing several parts.
Even more, these newer technologies use materials that are more durable than those used in the past, resisting better against tree roots, insects, and corrosion. Why spend more money on system repairs that won't last as long as those made using newer technologies?
Fischer Sewer is proud to take advantage of all the newest plumbing technologies available on the market today, including that used for trenchless pipe relining. We are dedicated to providing our clients with fast service around the clock that meets all your logistical and monetary concerns. Check out our customer testimonials to see how satisfied some of your neighbors have been with our dedicated service over the last four decades to get a taste of how we work.