Comprehensive and Affordable Sewer Repair and Plumbing Services in Kirkland, WA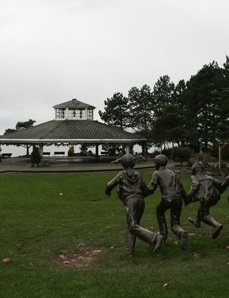 Whether you have recently purchased a new home or are simply keeping up on the maintenance of your existing property, knowing that you have a dependable plumbing company that you can trust and call twenty-four hours a day, seven days a week no matter what the issue should help keep your mind at ease. Fischer Sewer has been providing top-quality plumbing services to the citizens of Kirkland, WA for over thirty years. We have been able to build a presence in the community thanks to our expertise in the field and dedication to our clients who we always put first.
Fischer Sewer can help you with almost any type of plumbing concern you may have. We can make sure that the plumbing and sewer systems of your new home at working at full capacity, helping you with annual maintenance and drain cleaning in Kirkland, WA. We can also provide you with immediate services when there is a problem. Some people have difficulty identifying if there is an issue, but telltale signs like clogged drains or flooding will almost always need the attention of a professional to solve the problem in the longterm. Luckily, the experts at Fischer Sewer are well-versed in the types of problems and systems usually found in the Kirkland, WA area and can offer fast service that solves your plumbing problem with little hassle.
Trenchless Repair Experts
Depending on the specifics of your plumbing situation, Fischer Sewer may use basic techniques of repair like the flushing or replacement of your pipes. You could also need a more serious intervention that could include a trenchless pipe repair or a complete overhaul of your system. Whatever may be your needs for sewer repair in Kirkland, WA, we will work closely with you to find a solution that solves your problem in a time frame and at a price that you can afford. Rest assured that when you choose Fischer Sewer, you are choosing a company whose standards for customer service are well-known throughout the community, and that make up the foundation of the success of our company thus far.
To get an idea of the way we work and the types of plumbing solutions we offer, check out our customer testimonial page. You can also give us a ring or send us an email for a personalized and free quote and consultation on the specific services you are interested in. With our three decades of experience and promise to work with you until you are satisfied, choosing Fischer Sewer as your plumbing company will be one of the easiest home care choices you ever have to make.