Sewer Repair and Plumbing Services that You Can Trust in Mill Creek, WA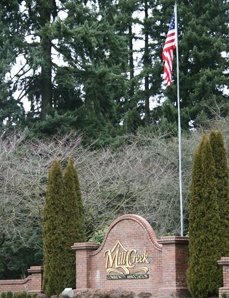 Many people underestimate the importance of being familiar with a dependable and high quality plumber until they have the unlucky experience of dealing with a serious plumbing problem during the most inopportune moment imaginable. Luckily, Fischer Sewer has been helping people deal with the unexpected plumbing issue in Mill Creek, WA for over three decades. At Fischer Sewer, we understand that being available when and where our clients need us in combination with offering the highest quality plumbing services possible is what has allowed us to be the community choice of Mill Creek, WA for so many years.
Fischer Sewer always puts the satisfaction of their clients first. We are available around the clock to go above and beyond to resolve almost any type of plumbing issue you may be suffering from. Whether you are simply looking for regular maintenance to return your plumbing system to its optimum state or you are in need of emergency plumbing repair, Fischer Sewer has all the expertise and tools you need to solve the problem efficiently and effectively.
Drain Cleaning Services
Common signs that you should be looking into a plumbing company like Fischer Sewer may be obvious or subtle. Look out for drains where the water doesn't go down, foul smells coming from any of the drains, leaking or dripping pipes, and any change in your lawn or other property where the sewer piping may be hidden underground. Sometimes, these signs simply mean that you need a proper drain cleaning in Mill Creek, WA, due to the natural buildup of materials that can occur over time.
In more serious cases, your Fischer Sewer representative may recommend replacing your pipes or part of your piping. When the piping is underground, repair is a bit more complicated but doesn't necessarily require you to tear up much of your property. We can offer options like shared-side repair and trenchless sewer repair in Mill Creek, WA that mend the broken pipes without requiring extraction or a long-drawn-out process. We understand that time and cost are important factors for our clients, so we always work closely with you to meet all of your specifications for the repair.
The best way to know whether you can trust a company is by firsthand accounts of customers who have worked with them. Check out our customer testimonials to get an idea of what some of your peers have thought about working with us. You can also give us a call or send us an email to get a free estimate and consultation on the services you are considering. We promise we won't let you down.