Excellent Sewer Repair in Woodinville, WA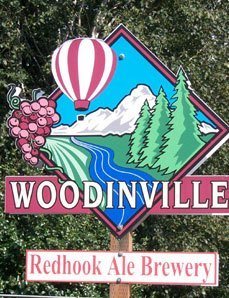 If you have ever had to deal with a flooded toilet, burst pipes, or a broken water heater on the eve of a big holiday or during some other incredibly inopportune moment, you already understand how important it is for you to have a dependable plumber in Woodinville, WA on your speed dial. If you've never had to manage a plumbing crisis like this, consider yourself lucky. To avoid the worst case scenario, the best preventive measure you can take is to already have a trusted plumber in your phonebook, one who is prepared to go above and beyond to help you solve your plumbing problem as quickly and effectively as possible.
Plumbing issues come in a variety of shapes and sizes. Sometimes, a minor issue may seem worse than it is if it results in a flooded home or lawn, but in reality can be fixed in a quick few hours with the right plumber. At other times, a small drip or slowly draining drain may seem like nothing, but actually be the sign of a more serious problem. Whatever your specific situation, Fischer Sewer can help you with all your needs for water system and sewer repair in Woodinville, WA. We have been the top choice plumber throughout the Seattle area for over thirty years thanks to our dedication to our clients and high quality workmanship. Don't entrust your property and ease of mind to just any plumbing agency when you can benefit from the experience and reputation of an established company like Fischer Sewer.
Sewer Cleaning Service
Fischer Sewer can help you resolve plumbing issues both large and small. We are experts at drain cleaning in Woodinville, WA in addition to water heater maintenance. We know everything there is to know about sewer repair in the area, offering our clients several innovative ways to mend broken sewer systems without having to tear up their property. Not all plumbing companies offer new techniques like trenchless sewer repair in Woodinville, WA, so choosing an industry leader like Fischer Sewer guarantees that you will have your choice from many available plumbing solutions to find the option that best fits your unique time and cost circumstances.
Luckily, you don't have to simply take our word for it. Check out a few of our customer testimonials to find out just how well we have served the Woodinville, WA area over the last thirty years. You can also give us a call or send us an email for a free consultation and cost estimate on the services you are considering. Don't settle for any less than the best for your plumbing needs!