Quality and Affordable Sewer Repair in Bellevue, WA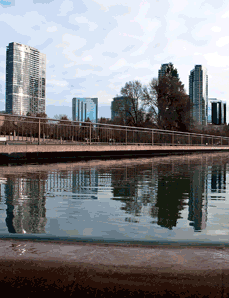 No matter how long you have owned your home in Bellevue, dealing with serious plumbing issues has probably never gotten much easier. Working with an experienced and professional plumber from a respected company like Fischer Sewer, however, can make the whole ordeal much less stressful and costly. Fischer Sewer has been working throughout the Seattle area for over three decades, providing the highest quality plumbing services available to our customers.
Fischer Sewer's team of plumbers and consultants are intimately familiar with the types of issues that commonly affect residents of the Bellevue, WA area due to water consistency, weather, and building trends and regulations. We pride ourselves on working closely with all of our clients so that we tailor all of our services to their specific needs and requirements. We recognize that all of our clients are concerned with the amount of time it will take to fix any serious plumbing problems in addition to the overall cost for the repairs, so we always work hard to do our job as quickly and efficiently as possible at a price you can afford.
Trenchless Repair Options
Fischer Sewer can help you with several different types of plumbing issues. Our services for sewer repair in Bellevue, WA are top of the line, using the newest technologies available, guaranteeing that your repair will be done swiftly and will almost undoubtedly last for years. Our trenchless pipe repair procedures, for example, can basically rebuild a portion of your piping from underground, saving you all the cost and trouble of having to dig a trench in your property. We are also the popular choice for drain cleaning in Bellevue, WA, helping customers whose sewer systems are suffering from normal buildup in addition to those with more specific blockages holding up their systems. If your water heater or toilet system is acting up, your Fischer Sewer representative is the person to call as well. We have you covered in Bellevue, WA for all your plumbing-related needs.
Don't leave the proper functioning of your vital water system in the hands of just any plumber – go with one that has been trusted by your peers in the community for over thirty years to ensure you are receiving the best services possible. We will work with you to find a solution that solves your problem and is within your price range. Check out our customer testimonials to get an idea of the satisfaction our other clients have found in working with us. You can also give us a call or send an email for a completely free estimate on the time and cost required to solve your specific plumbing issues.