Sewer Repair that Can't Be Beat in Kenmore, WA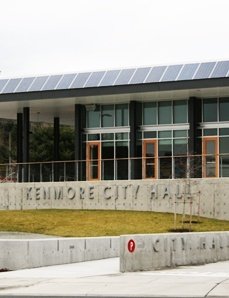 Nothing is worse than having organized a million small details in preparation for a much-anticipated event or gathering at your home, just to realize that you have a serious plumbing issue ready to wreak havoc. To avoid such an unfortunate coincidence, you should make sure your plumber in Kenmore, WA is both quick and dependable. Fischer Sewer has been working throughout the Seattle area for over thirty years, providing clients with top quality services where they need them when they need them. Don't let something as trivial and unexpected as a plumbing issue let your plans or simply your tranquility be put at risk.
Fischer Sewer is a leader in the plumbing industry, offering its clients efficient and cost-effective plumbing solutions that can last decades, assuring that you shouldn't have to worry about your sewer system any time soon. At Fischer Sewer in Kenmore, WA, we pride ourselves on working closely with our clients in an effort to get a holistic understanding of their entire plumbing system and attack the problem at the source, in this way preventing unnecessary damage to your property, keeping your monetary investment to a minimum, and saving you time by providing a long-term, sustainable plumbing solution to your issues. We want you to be able to count on us throughout your entire tenure as a homeowner, not just for quick-fixes.
Depending on the age of your property's sewer system in Kenmore, WA, you may come up against several different issues that negatively affect your system. Older pipes can become corroded, blocked due to natural build-up of minerals and sentiments, damaged from tree roots or animal life, or simply weak at certain points in the grid. Newer systems are unlikely to come up against these problems, but they can still get clogged from debris trapped in the drains, extreme weather conditions, or new construction projects that can accidentally damage the system.
Sewer Stoppage Identification
These problems can usually be identified by one of more of several different consequences: backed up or overflowing drains in your home, pooling or gushing water anywhere on your property, a foul odor emitting from any of your drains, differences in water temperature or pressure, or any other difference you may notice in your system. When these issues occur, Fischer Sewer will help you quickly identify the issue and find the most convenient solution for you and your family.
For more serious problems, we offer state of the art sewer repair in Kenmore, WA, that includes trenchless sewer repair, share-side repair, and video locating services when needed. We can also help with you water heaters, water pumps, and toilet repairs. We are experts in drain cleaning for the Kenmore, WA area, removing your blockages in no time at prices you can afford.
Whether you are looking to replace your previous plumber or are on the market for your home's first plumber in Kenmore, WA, Fischer Sewer offers all of the comprehensive plumbing services you could need by professionals who take all of our clients seriously. Give us a call today for a free estimate for the plumbing services you are considering. Still unconvinced? See a few of our customer testimonials to get an idea of the way we work and the satisfaction felt by our clients.