Quality and Timely Sewer Repair in Lynnwood, WA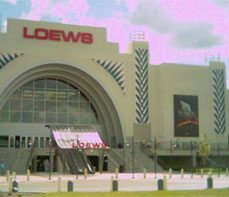 Although it may seem like an oxymoron, hassle-free plumbing and sewer repair is possible when working with a trusted and established company like Fischer Sewer. Fischer Sewer has been providing fast and high quality plumbing repair services in the Lynnwood, WA area for over thirty years. We pride ourselves on offering the highest standard in customer service to all of our valued customers, using the most technologically advanced plumbing procedures available today to guarantee our clients are able to benefit from the most effective and  cost-efficient services possible.
Fischer Sewer offers a large array of services for all your water and plumbing system needs. If you think your sewer system is functional but not working at capacity, we can help you figure out what is causing the problem and provide you with a simple and affordable solution. When a more acute problem exists, we will work closely with you to repair your problem as quickly as possible in a way that will prevent the same issue occurring again any time soon. Whether your sewer system is decades old or newly installed, it may benefit from a routine drain cleaning in Lynnwood, WA, that clears away any buildup or larger debris preventing your system from working properly. By first doing a complete drain cleaning, it will also help us diagnose if a more serious problem exists that would require a more intensive intervention.
Trenchless Repair Experts
When we discover that some sort of sewer repair is required to return your system to its best, we will discuss closely with you what are the best options for your specific situation. If the problem is deep underground, we can do a shared-side fix or a trenchless sewer repair in Lynnwood, WA that repair or replace your underground pipes while avoiding causing collateral damage to your property. These are also good methods to ensure that, even if the repair takes a few days, your family shouldn't have to suffer from a completely disabled sewer system for too long. When we know there is a problem but are having difficulty identifying exactly what and where it is, we can use locating tools that will help us correctly recognize the issue without wasting time or resources on false alarms. We know how important it is for you to simply get back to your daily routine without having to worry about your plumbing system, so we prioritize quickly and effectively solving your issues in a way that works best for you.
Give us a call or send us an email today for a free quote and consultation about your plumbing concerns. You can also learn about the experiences of others in your community by looking at our customer testimonial page. Make the right choice for longterm plumbing stability by working with the trusted choice for plumbing solutions in Lynnwood, WA – Fischer Sewer.