Dependable and Affordable Sewer Repair in Overlake, WA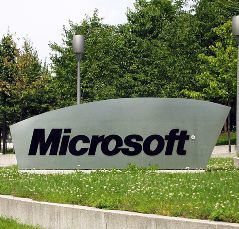 In the market for a top-quality plumber in the Overlake, WA area? With the necessary training and the experience to solve problems efficiently and quickly, having a good plumber on your side can be just as important as depending on a good lawyer or doctor. Fischer Sewer has been working in the Seattle area for over thirty years, building relationships with our clients and providing the highest standard of plumbing services possible. It may come as no surprise to find out that, thanks to our incredible customer service and plumbing abilities, many of our clients have been with us for decades. Whether you are looking for a new plumber to help out around your property or simply need a consultation for a particularly tricky plumbing problem, Fischer Sewer is available for you.
Especially if you are a new home owner or are just getting the lay of the land, making sure you are working with a professional plumbing that puts your family's needs first is imperative to avoiding a costly and time-consuming plumbing problem when you least expect it. If you own a home in newly established area of Overlake, WA, you shouldn't have to worry about normal wear and tear on your pipes for at least a few years yet. Homes built more than twenty years ago, however, may already start having plumbing issues associated with build-up, corrosion, or other normal environmental factors. Whatever your situation, your Fischer Sewer representative will work closely with you to quickly identify the problem and begin solving it in a sustainable and affordable way.
Signs of serious plumbing issues can vary greatly depending on your property and sewer system. Sometimes, a backed-up drain or drains throughout your home may be all you need to recognize a blockage somewhere in the sewer pipes, while other times the pipes may be emitting a foul odour or leaking slightly. In the worst cases, flooding may occur either inside your home or outside on your property. If you see any of these signs, make sure you contact a Fischer Sewer representative as quickly as possible to avoid further damage to your sewer system and property.
Commercial and Residential Sewage Experts
Fischer Sewer has set the industry standard for quick and easy sewer repair in Overlake, WA. When your underground sewer system is in need of some real fixing, we use state-of-the-art tools like GPS and video to locate the problem without tearing up your property. We can replace any faulty pipes with the trenchless pipe replacement method, cutting the time for the entire procedure significantly, or even help you with copper repiping just in time for the cold winter. We also have decades of experience providing drain cleaning in Overlake, WA, making us familiar with the particular types of problems concerning water hardness and land erosion that residents come up against in this area.
Don't hesistate to call or email Fischer Sewer in Overlake, WA to discuss all your questions and concerns. If you have a specific plumbing problem in mind, we will be happy to provide you with a no-obligation, free estimation for our services. Still Unconvinced? Check out our customer testimonials to get an idea of the experiences your peers have had with us thus far.