Quality and Affordable Sewer Repair on Mercer Island, WA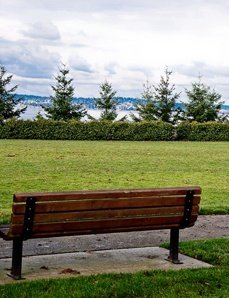 If you are moving into a new home or simply trying to put your existing home into tiptop shape on Mercer Island, WA, there's little doubt you have already begun creating a checklist of items you need to look over or repair. If your plumbing and sewer system are not on that list, they should be. Keeping your plumbing system in the best shape possible can protect you from having to deal with a plumbing emergency at the worst time possible and keep any damage to the system and your surrounding property to a minimum. Fischer Sewer has been working throughout the Seattle area for over thirty years, providing our loyal clients with the type of customer service and affordability that they deserve.
At Fischer Sewer, we pride ourselves on being the best at our trade. We only use the most modern procedures and tools for sewer repair on Mercer Island, WA to guarantee that whatever plumbing issue is causing you problems will be permanently solved. We know that plumbing problems can greatly affect your property and cause you a significant amount of stress, so we make sure to work closely with you throughout the whole process in an effort to solve your problem in the way that is best for your specific situation in terms of time, money, and longevity.
When you believe that your plumbing system is not at its best but unsure of why, we will probably begin by conducting a drain cleaning on Mercer Island, WA. Often times, sewer systems simply need to have the natural buildup that occurs over the years cleared out for complete functionality to be restored. Sometimes, minor repairs like copper repiping and those needed for small leaks will be all you need get everything flowing. In the case of a more serious issue, there are several sewer repair options we can discuss including trenchless pipe repair or the installation of a new and more efficient system entirely.
Fischer Sewer is available to help you make your plumbing system as good as new wherever you need, whenever you need. We know that a serious plumbing emergency can cause havoc in your home, so we prioritize being available to our clients when they need us. Because plumbing issues can sometimes be much more costly then expected, we also promise to always work with you to find a solution that fits both your needs and your budget. You don't have to take our word for it either – see a few of our customer testimonials to get an idea of how others in your community have benefited from our sewer repair services on Mercer Island. Call us or email us today for a free quote on the services you are considering.